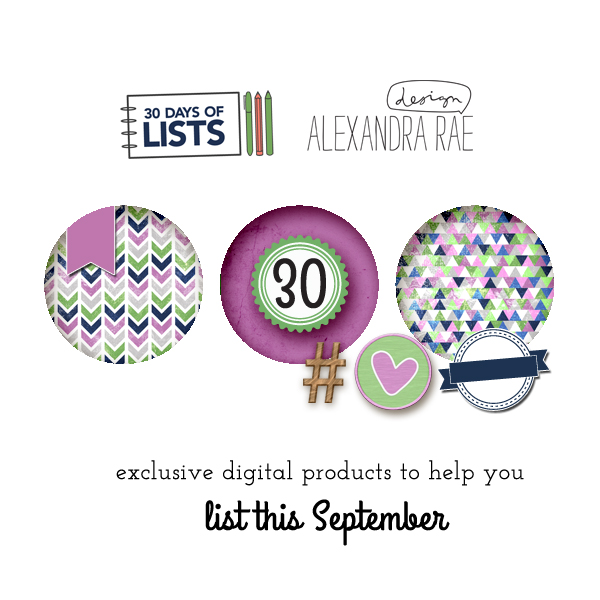 I've had the honor and the pleasure of creating an exclusive digital scrapbooking kit for the upcoming September 2014 edition of 30 Days of Lists!  I've had SO much fun putting this kit together. I just kept adding elements to it.. and it ended up being huge!
The best part? You get this kit for FREE when you register for 30 Days of Lists before September 1st. Registration doesn't open until August 1st, but you can get on the 30 Days of Lists email list to be the first to know when registration opens!
Want to get your listing game on to prep for September? Grab the bundle pack of the past lists and start practicing!